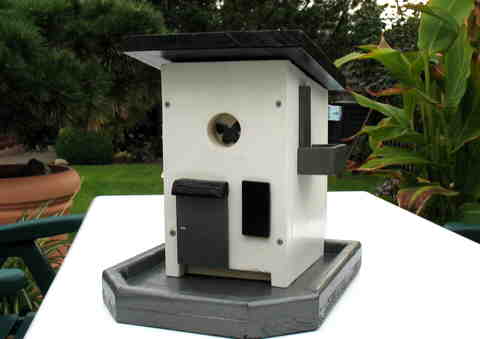 Live view! Low bandwidth – please be patient!

Here you can see a live camera image from a nesting box that hangs on our balcony. The interior of the box is illuminated with infrared light, because not enough light gets through the entry hole. But don't worry, the birds can't see it.
Unfortunately, no breeding pair moved into the nesting box this year. Further down on the page you can see some pictures from the past years when the box was inhabited.
Pictures of past seasons