One of the "must haves" as a Raspberry Pi enthusiast certainly is a PiNoir camera. Besides of using it as a security cam, one can find a lot of projects on the web for observing animals, especially birds. So here is my own stylish version: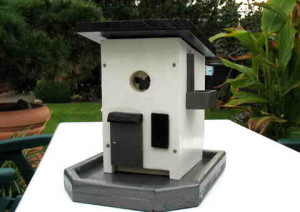 It can serve both as a nesting box during spring and as a bird feeder during winter. Thus, one can keep it in place during all seasons of the year.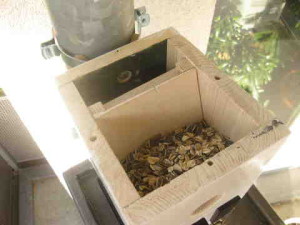 Similar to other projects, I use a Raspberry Pi model A+ and a PiNoir camera to watch the breeding birds. The box is equipped with a double bottom in order to accommodate a small break-out board which powers four IR-LEDs that are used illuminate the interior space of the nesting box.